Online RSVPs
The easiest way for guests to RSVP
Share a link to your wedding website on your invitations and ask your guests to RSVP online. You'll easily be able to keep track of who's coming, their preferences, and who you're waiting to hear back from. We can even follow-up with guests on your behalf!
Save yourself the time and extra postage costs of sending mail-in cards. Guests can RSVP with a click of a button, how easy is that?
Your own guest list database
Keep track of all your guests in one place
All guests
Get an instant head count and quickly edit guest details.
Households
Inviting couples and families? Keep guests under a single household so they can all RSVP together.
Groups
Create family and social groups to easily filter through your guests.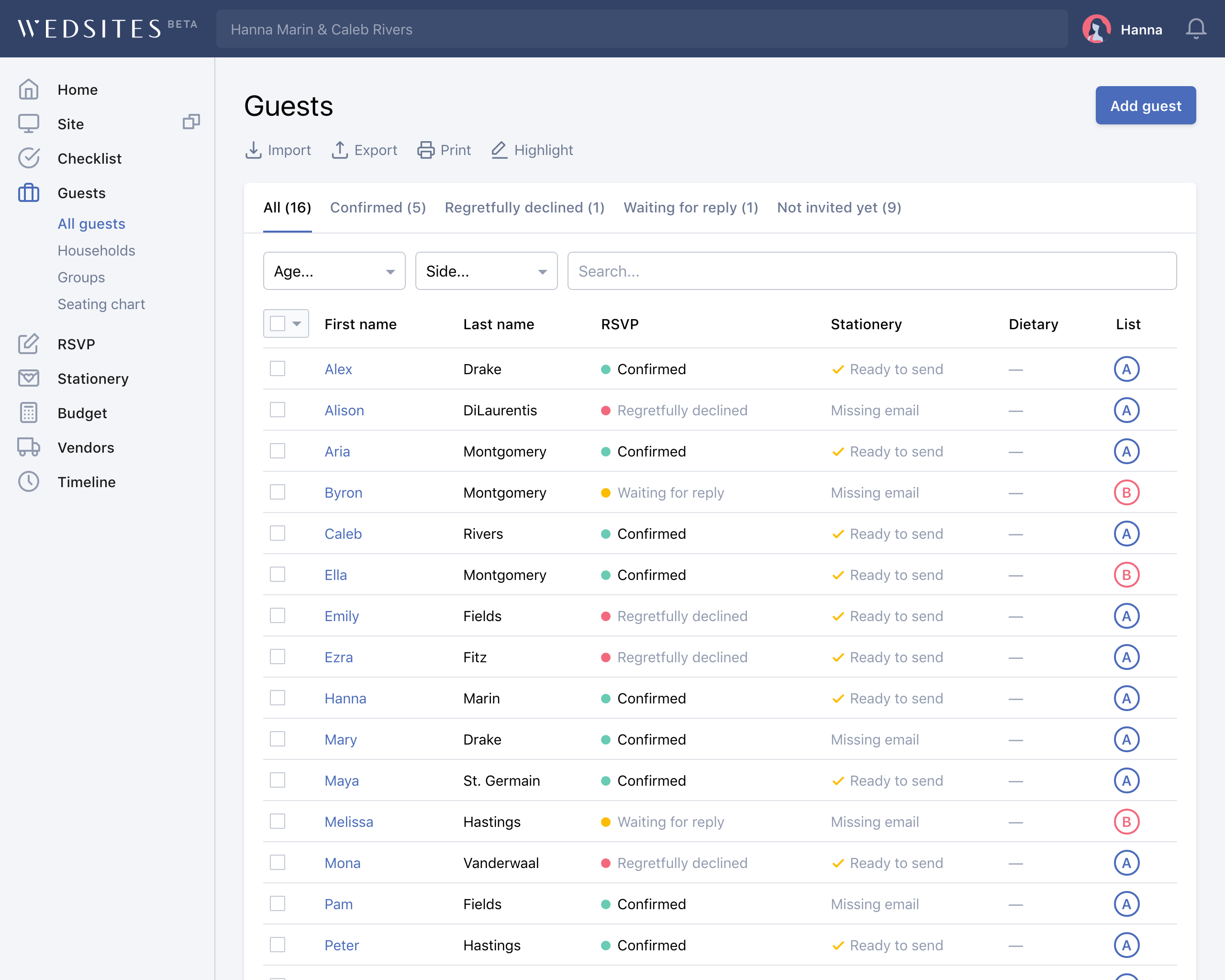 Smart search
Search first names, last names, and email addresses.
Dietary
Collect and display dietary requirements for each guest.
A/B lists
Create priority lists to figure out who you can realistically invite.
Make smarter decisions
Communication is key. Create custom questions, collect RSVPs, and keep track of everyone's answers in one place. Draw insights from their answers to make better decisions on your catering choices, room blocks numbers, music selection, transportation options, and more.
Make it easy for you and your guests
Your guest list manager seamlessly integrates with your wedding website to ensure your guests can get all the latest details on your upcoming nuptials, find registry information, and easily RSVP.
You'll get a quick overview of your guest head count, dietary preferences, any overdue RSVPs, and much more from your dashboard.
Guest list features
Create your own guest list database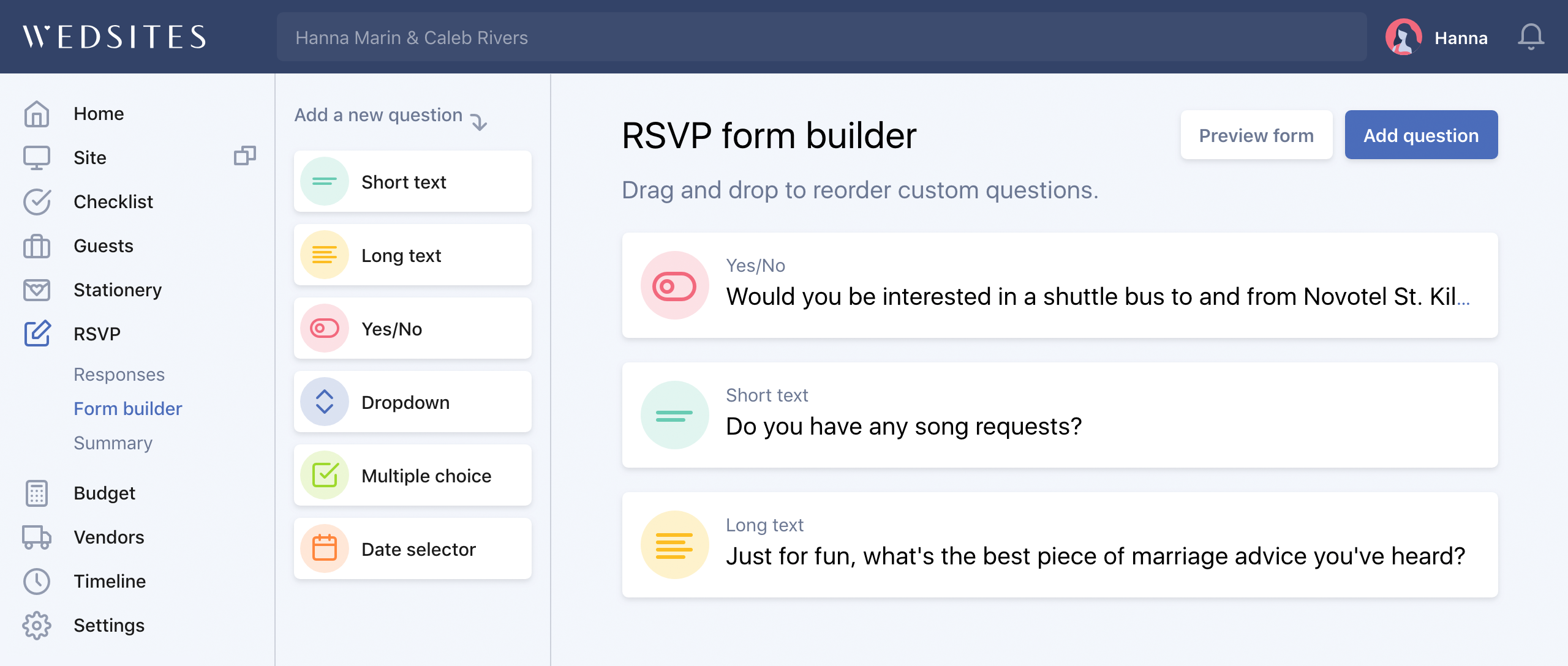 RSVP statuses
Quickly check the invitation statuses to see who is attending, regretfully declined, who you're waiting to hear back from and might need to follow up with.
Priority lists
Group guests into priority lists to make sure you can invite everyone you want there. A-lists are for high priority guests and B-lists are for guests you'd love to invite but aren't sure if your venue or budget will allow for it.
Households and +1's
Put families, couples, and singles with +1s together under a single household address to keep your guest list nice and tidy when sending and tracking your invitations, gifts, and thank you cards.
Groups
Use the groups feature to keep friends, colleagues, and families together. Get quick insights into who's attending from each group and where to seat them.
RSVP questions
Everyone asks "Will you attend?" - Go a step further and create your own RSVP questions! This is your chance to get some answers from guests.
Announcements
Send paperless invitations and save-the-dates to match your website. Track who's received and opened them for your peace of mind, and keep guests updated with any last minute changes.