Become a WedSites Affiliate Partner
Earn $9.90-19.90 for every couple you refer to WedSites.
Join today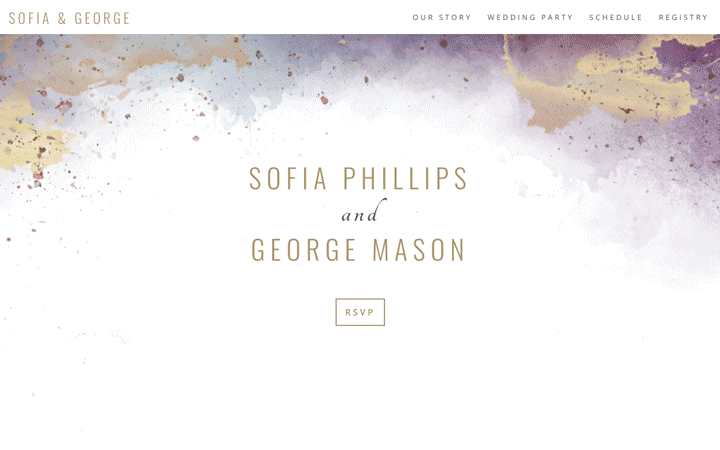 How it works
WedSites has helped streamline the wedding planning process for thousands of couples in the last 2 years.
Our mission is to make the wedding planning process easier for newly engaged couples and plan a wedding that is authentic to them. Join us in our mission to make the wedding planning process stress-free and earn some extra income at the same time.
Sign up
Join other wedding influencers, bloggers, and wedding professionals who are all earning passive income from the WedSites affiliate program.
Recommend
Promote WedSites on your website, blog, email newsletter or social media using our links and creative assets.
Earn
Get a commission from every couple who signs up for a paid plan using your affiliate link.
Become a partner today
We're the world's first project management platform designed specifically for newly engaged couples planning a wedding
We have helped over 20,000 couples plan their weddings across 55 countries
We've been designed and developed by professional wedding planners
We have a conversion rate of more than 10% so you have a high chance of earning a commission when you promote WedSites to your audience
We consistently seek feedback and continue to innovate and improve the user experience
We have a very low refund rate so you won't lose commission
Ready to partner with us? Let's do this!
How do we get started?
Grab your creatives
Once you've been accepted as a partner you'll be able to access our affiliate resources on ShareASale where you can check your commissions and payments.
You'll also get access to our private Google Drive folder where you'll be able to get access to our product brochures, swipe files of copy, and additional images to use on your site and anywhere else you want to promote WedSites.
Start promoting
Share your affiliate link on your blog, social media, website, and emails to start promoting WedSites to your audience!
ShareASale will track the traffic you send and ensure you receive your commission for any referred sales.
Sign up here
Frequently answered questions
What is the WedSites Affiliate Partner Program?
Our affiliate program rewards our partners for referring new couples to wedsites.com! By putting a link or banner on your website, blog, social media, or in your emails, any website traffic that leads to a sale will earn you a commission. Our affiliate program is hosted by ShareASale which tracks and pays you for any referrals you make for us. We use cookies to give you credit for any sales that are made within 2 months from when the user first visits our site. It's a great way to earn passive income while promoting a product that will make wedding planning so much easier for couples all around the world!
Who should I refer?
Our customers are predominately newly engaged couples who are getting married within the next 24 months. We have an international audience with couples in over 50 countries!
What platform do you use to manage affiliate payments?
Our affiliate program is on the ShareASale affiliate marketing platform. To sign up as an affiliate partner, you'll be asked to register through ShareASale which will give you access to your trackable affiliate links and commission dashboard. ShareASale tracks everything for you, so there is complete transparency and you'll be able to access your affiliate stats 24/7!
How much commission can I earn?
For every couple who signs up to WedSites, you'll get a 10% commission on our Standard and Pro plans which can earn you up to $19.90 per referral.
When and how will I get paid?
Payments are sent out on the 20th of every month for the previous month's commissions by ShareASale. When you sign up for our affiliate program through ShareASale, you'll be able to choose to have payments sent by direct deposit into your bank account.