Wedding budget calculator
We'll help you do the math
Not sure how much you should expect to pay? We can help you create a realistic wedding budget that works for you.
Cash management features
Keep track of your budget wisely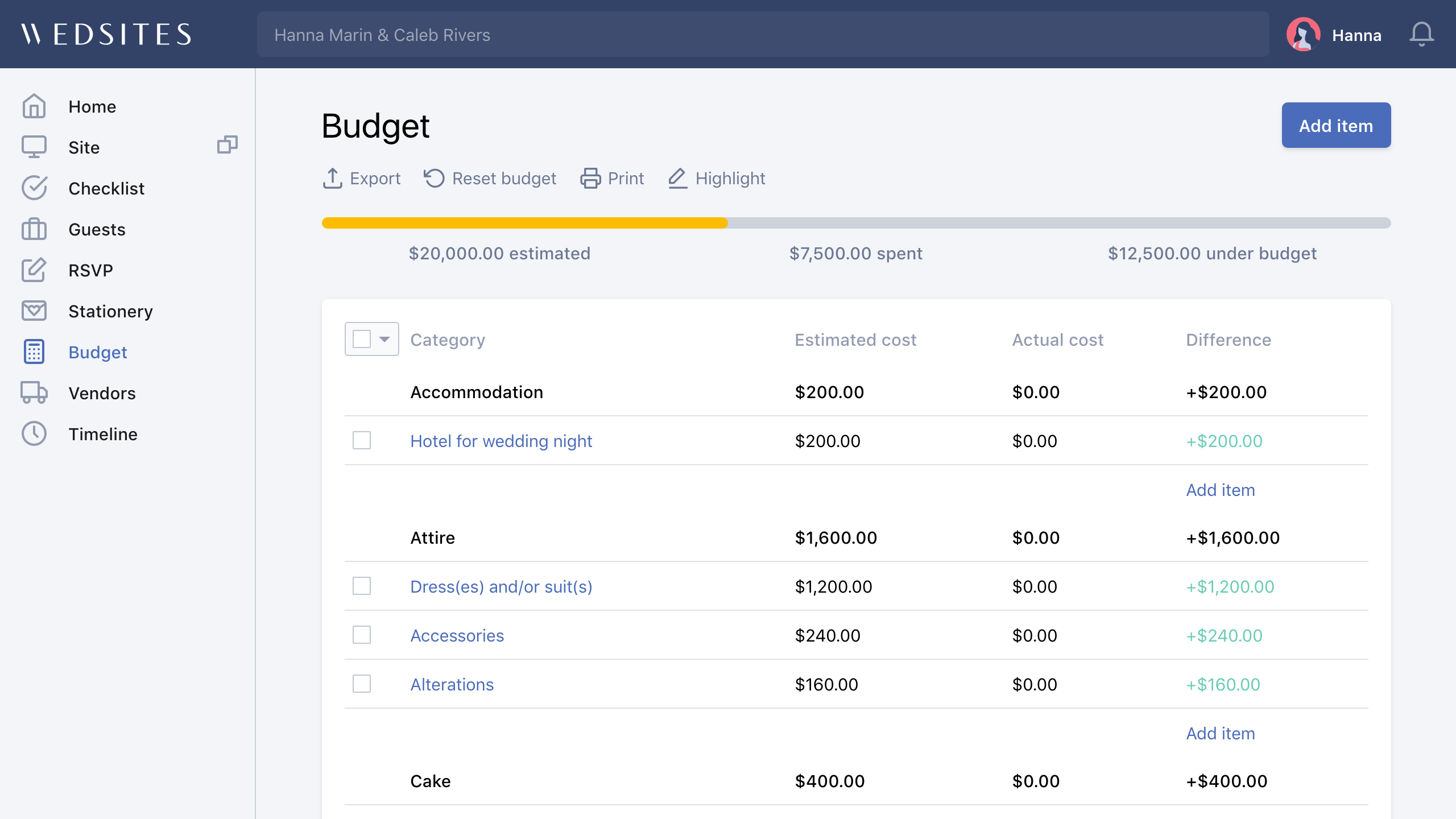 Set your budget
Figuring out your total budget amount can be tricky, but once you sit down and figure it out, it'll be so much easier to make decisions when booking vendors.
Get estimates
Set your overall budget amount and we'll give you an estimate of how much to allocate across all aspects of your wedding.
Track spending
Keep tabs on all your wedding related expenses to stay on track with your budget.
Budget breakdown
Get a quick overview of your wedding budget estimates and your total spendings.
Payment reminders
With so many upcoming payments, it's easy to miss a deadline. Set up payment reminders for each vendor so you have one less thing to worry about.
Wedding budget tips
Demystify the wedding jargon and forgotten costs. Get practical advice and tips on how to spend your money wisely.