Vision & priorities worksheet
Every great wedding was created from a grand vision
Defining your vision and knowing what you both want early on in your wedding planning journey is going to help you make decisions faster and reduce stress in the long run. Sit down with your partner and use this worksheet to figure out what's most important to each of you and what your grand vision is.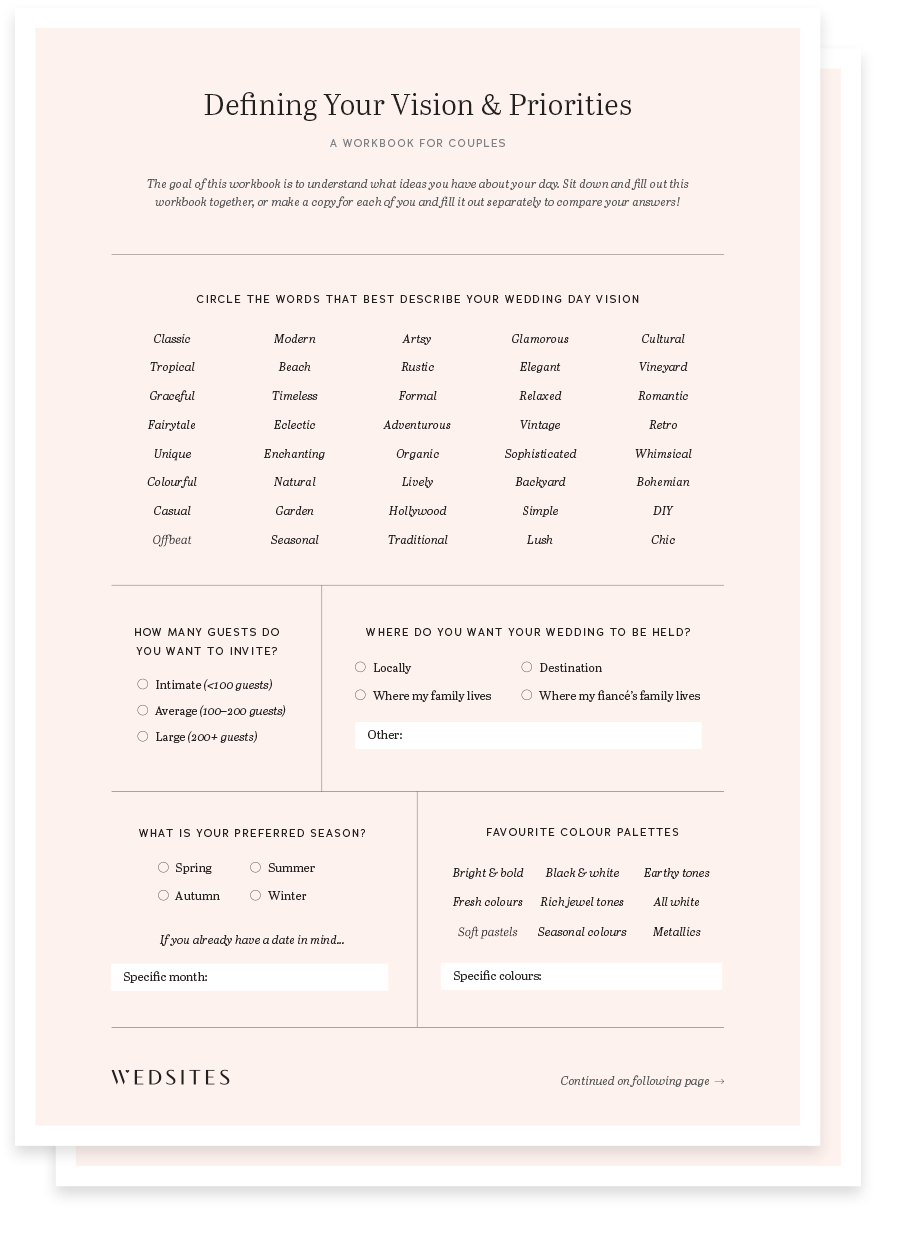 Bring your vision to life
Print out two copies, or share it with a friend.