Venue profile worksheet
Your venue will set the tone for your big day
It's not every day that you're tasked with a mission to find the perfect place to throw an epic celebration! Truth is, not all venues are equal, and it's important to understand what the pros & cons are of each space. So before you head off to your next tour, take this worksheet with you to keep track of what each venue has to offer.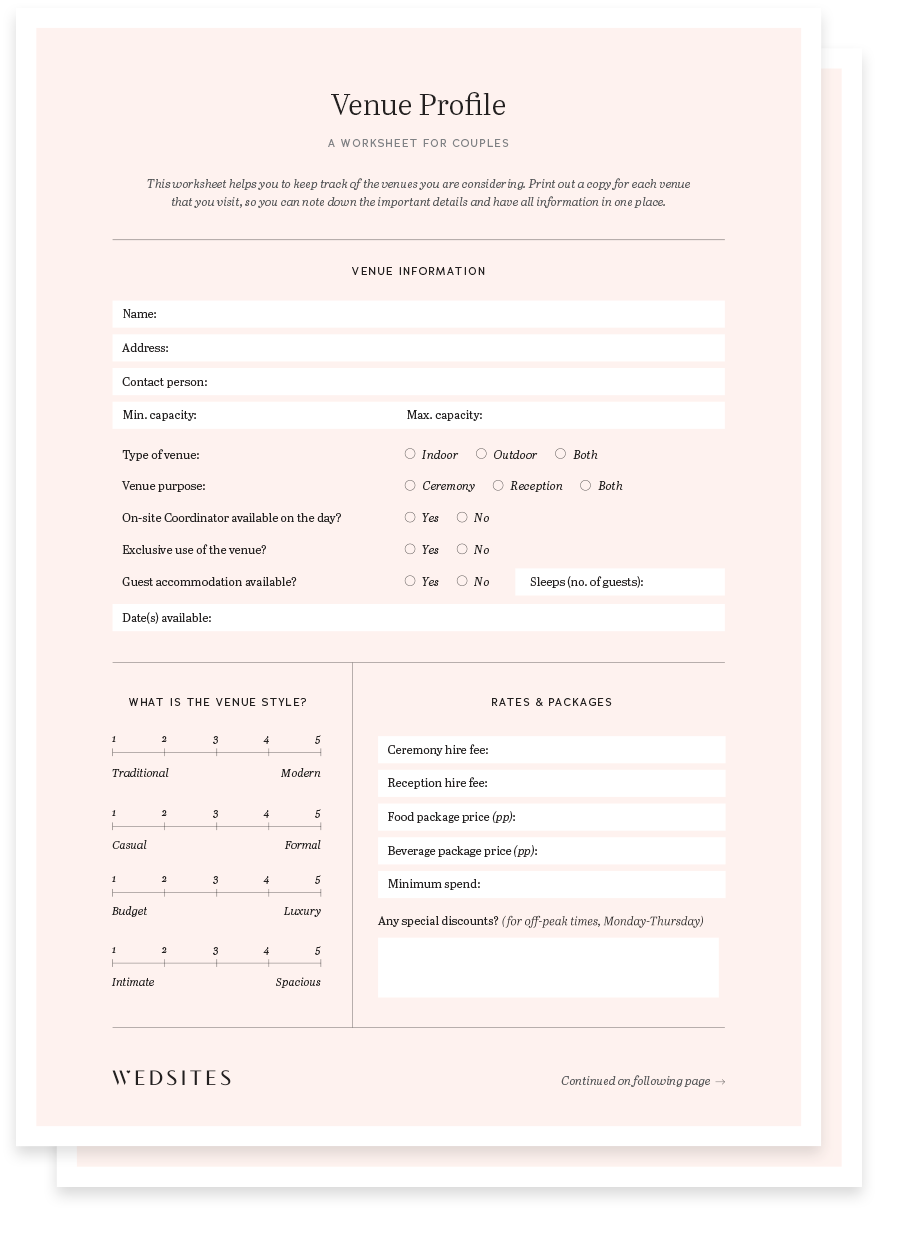 Find the perfect wedding venue
Print out a copy for each venue and compare.