Guest list worksheets
How many guests will you be inviting?
Getting your final guest count isn't easy, but it's important to have a ballpark figure in mind when you start looking for a wedding venue and if you need to stay within a strict budget. To get your approximate guest count, write down the names of all the people you could ever imagine inviting and use the guest list flowchart to help you narrow it down into a list of people you can realistically invite.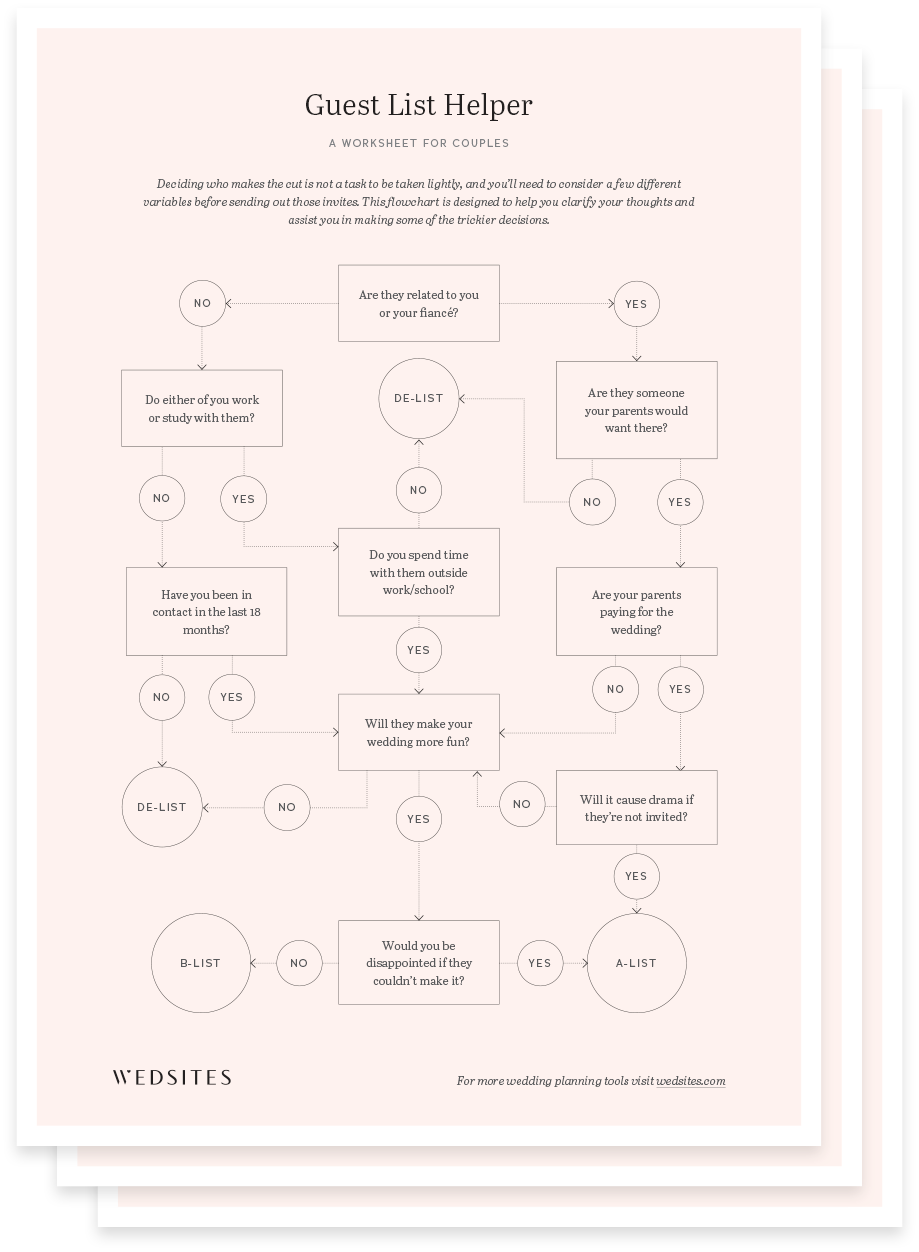 Figure out your magic number
Print out multiple copies if you need to, or share it with a friend.